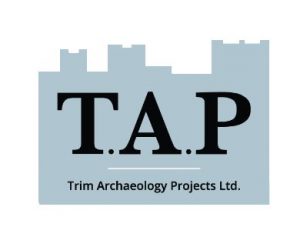 Trim Archaeology Projects Ltd is an archaeological and heritage consultancy. We provide a full range of archaeological services to the public, private and state sector. We deliver tailored heritage solutions and quality assured management support. We are experienced professionals passionate about the past and its preservation for the future. Trim Archaeology projects have over 30 years experience and have undertaken various projects both large and small scale country wide. 
Archaeology in the Republic of Ireland is legislated for in a number of Acts, principally the National Monuments (Amendments) Acts 1930-2014. It is regulated by the National Monuments Service of the Department of Culture, Heritage and the Gaeltacht, and the National Museum of Ireland.
If you have a project in any part of Ireland that involves an archaeological element then contact us today for professional advice and a no obligation competitive quotation.
Email:
Phone:
089 2645809
0876849964
Postal Address:
Trim Archaeology Projects Ltd
Greenanstown, Stamullen
County Meath
Ireland
Post Code