**UPDATE** COVID -19 **UPDATE**
Due to the ongoing circumstances regarding the Covid 19 pandemic and in light of recent announcements by our government, we regret to advise that in the interests of the safety for all of those participating in the field school, we have regrettably decided to cancel all our student courses and internships for 2020.
We intend to run our courses in Summer 2021 which will include excavation, survey, environmental archaeology and bioarchaeology. All 2020 student applications may be deferred to 2021. 
In the meantime stay safe and please do not hesitate to contact us with any queries to info@bafs.ie.
***************************************************************************
Learn archaeological field methods in a friendly supportive environment in an excellent, long established Field School at the Blackfriary, Trim, Co. Meath, Ireland.
Welcome to the Blackfriary Archaeology Field School. 2021 will be the eleventh season of digging at this site where we have been providing the highest standards of teaching and training since 2010.
Our goal is to continue delivering a wonderful experience to all interested students, visitors, lifelong learners and enthusiasts at the Blackfriary. Already, so many have started their field careers or realised their dream of taking part in an excavation at this medieval friary in the heritage capital of Ireland. It's our ambition to help as many people as possible experience the adventure that digging up the past has to offer, while being taught how to record it for future generations. Our location in Co. Meath means that you are perfectly placed to see the many wonderful heritage sites which bring our past to life in Ireland's Ancient East. https://www.irelandsancienteast.com/
"Great people, great site, great experience! This is a place that changes lives!" Professor Alison Beach OSU Course Director 2013-2017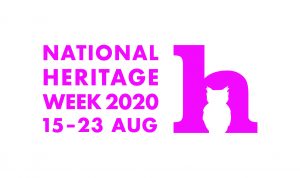 Heritage Week 2020 at Blackfriary
For the first time, our National Heritage Week event (https://www.heritageweek.ie/) at Blackfriary is virtual!
The title of this year's Heritage Week project is 10 Years of Excavations at the Black Friary, Trim. This event will provide a virtual tour of the archaeology site and the finds which will be delivered through 8 informative videos.
The series of videos give a tour of the site including the background history of both the Medieval site and the development of the Blackfriary Community Heritage and Archaeology Project. The videos also contain a finds exhibition showing a selection of our artifacts from the site. While these are typical of our on-site events during Heritage Week, we also had the opportunity to show more of the site to the public than before. Some of the finds shown are too fragile to display during a public finds exhibition on the site and so this is a chance to see these beautiful objects! We are very grateful to both the Heritage Council and Meath County Council for their support in funding for this Heritage Week event.

We will share the '10 Years of Excavations at the Black Friary, Trim' series throughout Heritage Week on our social media channels.
Click on the video below to view our YouTube channel.